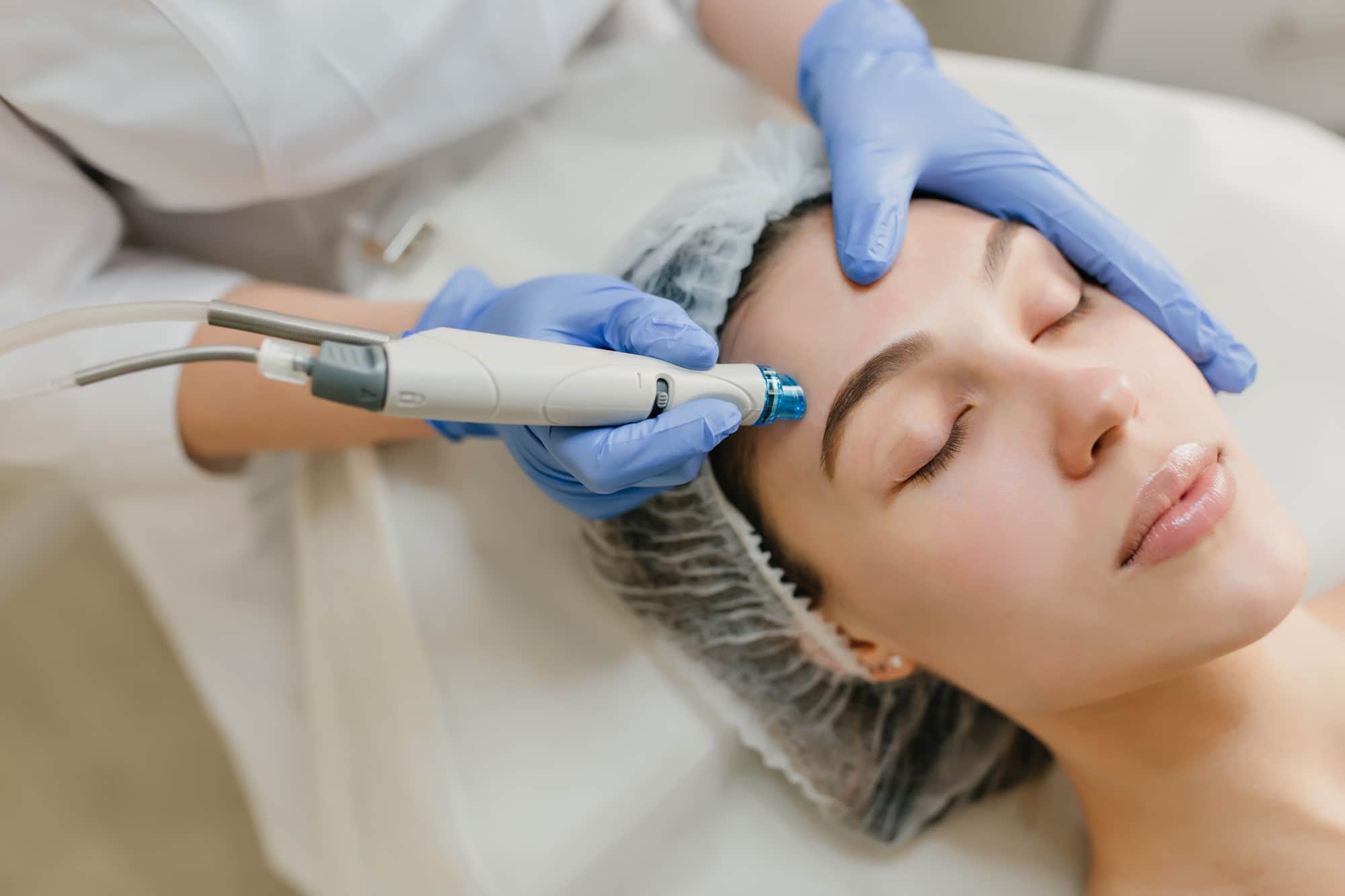 A BRAND-NEW REVOLUTION TO MICRONEEDLING
SQT Bio Microneedling is here and it's totally different than traditional microneedling! No Anesthetic, no skin breakage, no bleeding. Shortens the skin renewal cycle from 28 days to 7 days. Achieves natural, safe and effective skin rejuvenation. Flaking or peeling can be expected depending on the health of the patient's skin and the esthetician's level of penetration.
In just 5 Minutes, 3,000,000 natural siliceous microneedles are directly introduced into the dermis layer through hand massage to promote skin metabolism and stimulate collagen regeneration. No bleeding, no anesthesia, and no skin breakage. Shortens the cycle from 28 days to 7 days, and achieves natural, safe, and effective physical rejuvenation.
RF Microneedling Vs PRP Microneedling
RF Microneedling
With our state-of-the-art Pixel 8 RF Microneedling device, we are providing "The best skin smoothing treatment" using radiofrequency technology, which heats the skin to build new collagen. The depth of the needles create a controlled injury to promote elastin cells to regenerate, smoothen, and tighten the elastin fibers of the skin.
Not only is microneedling great for your skin, but fat cells are also destroyed during the treatment and the results are permanent, the fat cells will not return, reducing the appearance of cellulite. This new technology will help tighten, smooth, slow the effects of aging, and address many other skin texture concerns with little to no downtime!
PRP Microneedling
We combine Microneedling and Platelet Rich Plasma (PRP) Rejuvenation. PRP is a sample of blood plasma that has been enriched with platelets. For this procedure, a blood draw is performed and then put through a centrifuge machine to separate the platelets. These platelets are known to have various healing qualities that can completely rejuvenate the skin, naturally! The platelet-rich plasma is then embedded in the skin using microneedling.
This bio-rejuvenation procedure is making incredible strides in dermatology, skin renewal, and anti-aging. By utilizing the healing properties of your very own blood, you can see the results you have always wanted in no time at all. As this procedure grows in popularity, more and more dermatologists are taking advantage of the surprising benefits and offering it to their own patients.
Schedule Your Consultation Today