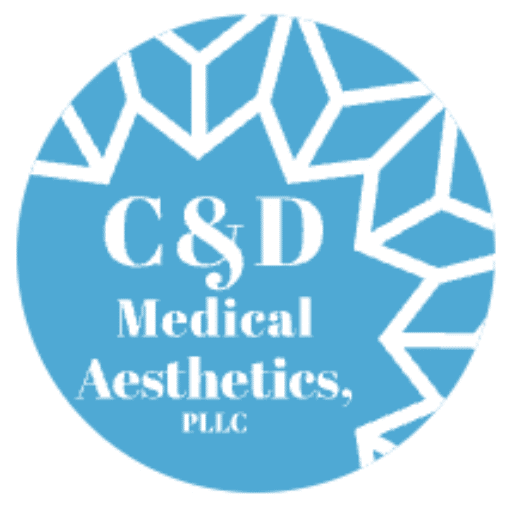 Laser Hair Removal
Laser hair removal is a safe alternative to remove unwanted facial or body hair while eliminating razor burn and the "shadow" effect caused by shaving.
WHY CHOOSE US FOR YOUR Laser Hair Removal?
Comfort
Our dedicated staff at C&D Medical Aesthetics aims to create a patient-centric space where you feel comfortable and confident.
Results
You can rest assured that we will listen to your concerns and goals in order to ensure optimal results for your treatment.
Experience
Our team is well-trained in the aesthetic techniques and technologies that we employ. Each member of our staff brings years of experience to your personalized treatment plan.
Price
We offer competitive prices on all of our services. We also offer packages for bigger savings!
Laser Hair Removal Instructions
Before your treatment:
Do not wax, pluck, or use depilatory creams in the area(s) to be treated for six weeks prior to the procedure.
Do not tan outdoors, use a tanning bed or use any other spray/artificial tanning products before coming in. If your skin appears tan we cannot perform the procedure.
Shave the area to be treated one day before the procedure.
After your treatment:
Avoid prolonged sun exposure and use sun protection (at least SPF 30) for a minimum of two weeks after the procedure. Sun exposure after treatments can increase your risk of post-inflammatory hyperpigmentation, or darkening of the skin within the treated areas.
Frequently Asked Questions
HOW PAINFUL ARE THE TREATMENTS?
Laser hair removal is very tolerable for most patients without any need for numbing prior to the procedure.
WHAT AREAS CAN BE TREATED?
The most popular treatment areas for women include the underarms (axilla), legs, bikini, lip, and chin, while popular areas for men are the chest and back. However, hair removal can be accomplished on most areas of the body.
HOW MUCH DOES LASER HAIR REMOVAL COST?
The price of laser hair removal is primarily determined by the size of the treatment area, with smaller areas like the bikini area being less expensive than larger areas like the back or legs.
HOW EFFECTIVE IS LASER HAIR REMOVAL?
Laser-based hair removal is very effective, with many patients enjoying significant hair reduction after only a few treatments.
C&D Medical Associates
711 Main, Belton, directly across from Mary Hardin Baylor University.